Posted: 24/10/12 | Updated: 25/10/12
Who is this bronzed beauty playing cover girl for the November issue of
Interview Magazine?
It took us a while, but after a few guesses and a closer gawp...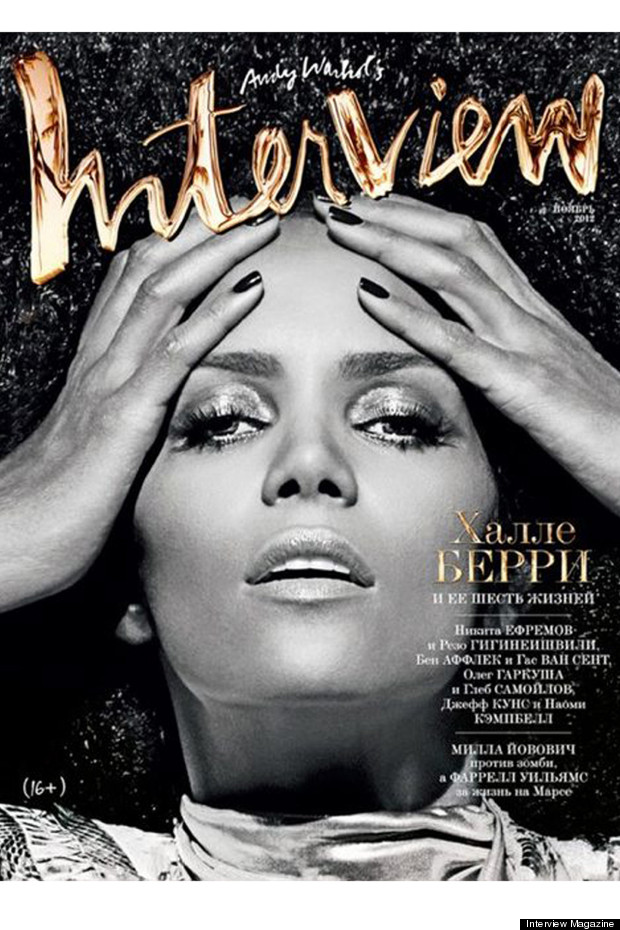 The long lashes, sultry eyes and general immaculate complexion confirmed it:
Halle Berry
. Yep, it's definitely her.
Posted: 24/10/12 | Updated: 24/10/12
Editor of MyDaily and The Huffington Post Style UK
Who? Halle Berry
What?
It's two for the price of one when it comes to the
former Bond girl and Interview magazine.
After gawping at
the actress' cover for the Russian edition
, we're now transfixed by her shoot and cover for
Interview
Germany. While the cover is proper misty-focus 1970s style (think David Bailey photographs of Marie Helvin), things are brought right back to 2012 with Halle Berry's apparent homage to Lady Gaga. The most surprising thing? The mega platforms, power shoulders and panther sunglasses actually work.
Where?
Interview magazine, Germany.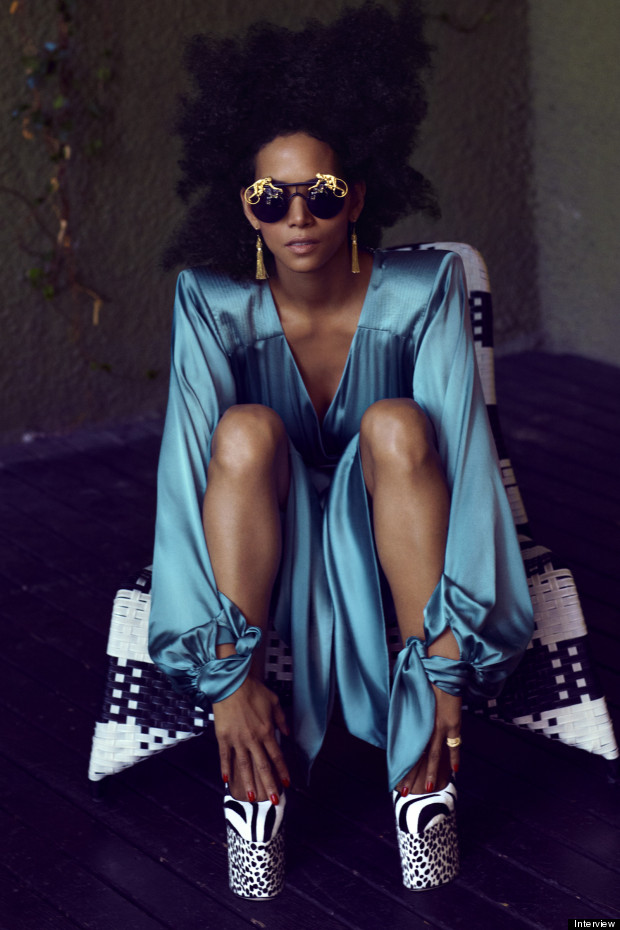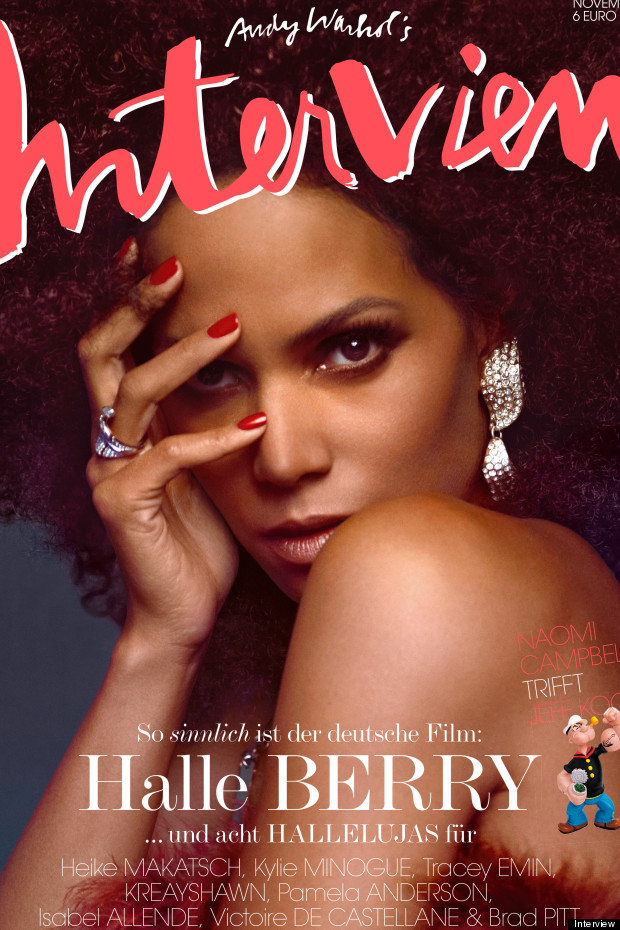 Thoughts on the shoot? Let us know below...